Custom Display Cases for Collectibles
Custom Ordering
From our available frame sizes listed in any of the PDF files, the shelf height, shelf width, and number of shelves can be customed constructed to match the needs of your collectible collection.
Choose a standard frame size (height x length) from the "PDF" files on the bottom of this page and communicate your custom shelf width and heights request. Frame depth can also be changed to match the requirements of your collection.
Choosing a specific frame size not listed on our PDF file, will require the custom ordering of the tempered glass sliding doors.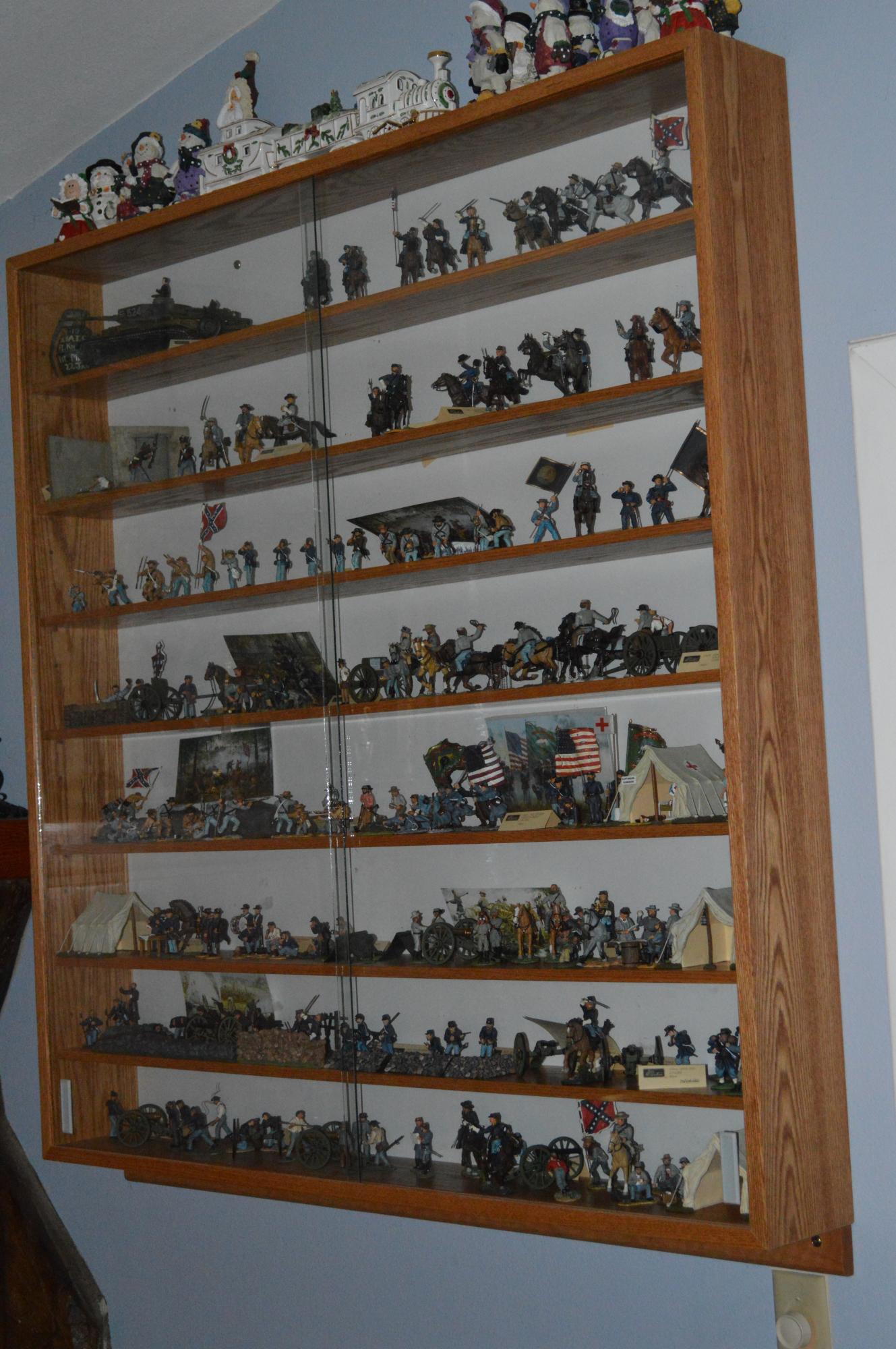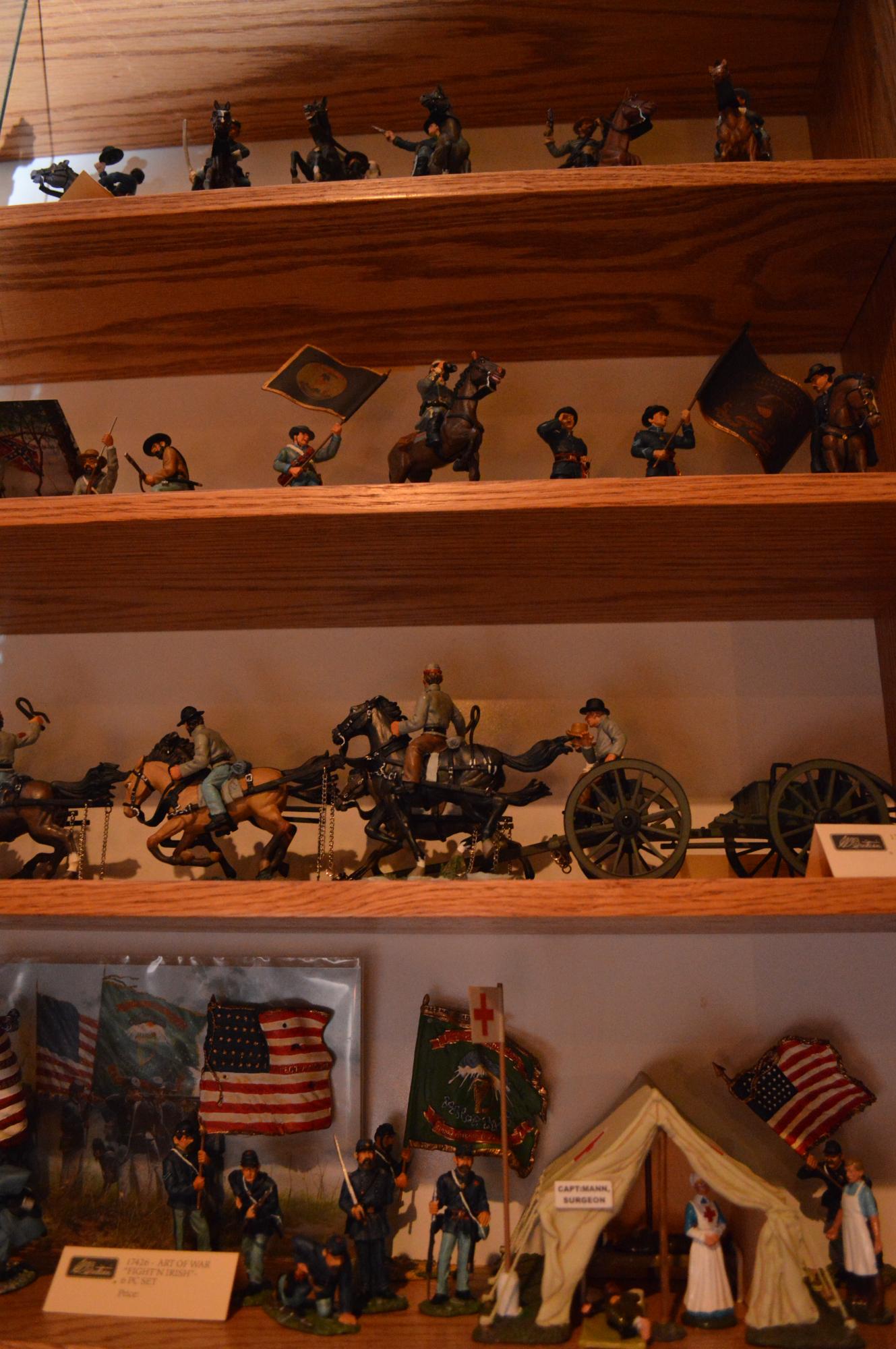 Above two images: Custom made display case for William Britain Soldiers, variety of shelf heights for flag bearers, horseback riders, & varying postured soldiers
Display
&
Protect Your Soldier Collection
With
A
Custom
Display
Case!
Above: Staffordshire Collection displayed in a custom display case of varing shelf heights
Display
&
Protect
Your Antique Collection With
A
Custom Display Case!
Display & Protect Your Diecast Collection With A Custom Display Case!